*TV SPECIALS!

*Channel 10 Feature: Dr. Laz & The CURE! Dec. 2012

*NY News 1 TV feature: Crown Heights 20 Years Later!

* NY1 News TV (Part Two)
*CBS-TV - *Event Pics!
DR. LAZ'S NEW BOOK:

On sale now!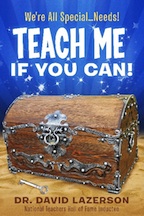 UPCOMING EVENTS:

*March 28th: Bradenton, Fl.

*May 3rd: The Mangrove Tangle - production by individuals with special needs. The Quest Center, Hollywood, Fl.

*May 4th: Shabbaton. North Miami Beach

*May 8th - 10th: Recording new song & music video! Stay tuned y'all.

*June 6th: Dr. Laz & The Sensations!
Shul of Bal Harbour, Fl.

*June: Upcoming Gigs & Events in Australia Mates! More info coming soon on the nitty-grittys for the Land Down Under!


**Dr. Laz featured in "Great Teacher" section of TEACH.com
*Dr. Laz's Weekly BLOG
*PZAZZY LAZZY!
*Dr. Laz's Blog on Judaism 101!
IN THE NEWS:
Dr. Laz featured in 2 new books:

"Conversations With Great Teachers" by Bill Smoot, Indiana Univ. Press.
"100 Heroes - People in Sports who make this world a better place" by Richard Lapchick. NCAS Publishing, Orlando, Fl.
*NY Daily News
CURE release new CD in honor of 20th reunion after CH riots.
*Sun-Sentinel Op-Ed by Dr. Laz
Public Education - RIP

*Jewish Press
A Jewish Weekend in Glorious Copenhagen.

* Jewish Week
Voices From The Streets
*Folio Weekly
Dr. Laz drops some old-school wisdom
*The Times-Union
Rabbi uses rap to break barriers
Jewish Action
Feature story on Dr. laz
Feature Story Sun-Sentinel
"Exceptional Performances"

Sun Sentinel Feature
Article on Dr. Laz
Euphoria in Emporia
Full Article on NTHF event
Discover The CURE!
Dr. Laz - Renaissance Man

Broward County Publuc Schools Art Teacher of the Year!
*Cultural Quarterly article
*Pics from Event
*Dr. Laz: Hero To The Disabled

*University of Buffalo
Distinguished Alumni for
Excellence in Teaching

*Buffalo State College
Distinguished Alumni Award
*Charmettes of Broward County
Leadership & Community Service
Dec. 2007

EDUCATION BORING?!